The Situation
Superfoam was established 36 years ago in Kenya with the sole aim of providing employee families of the manufacturing, schools, colleges, hospitals and the hospitality industries with a range of sleep solution products including Mattresses and Pillows for a good night's sleep.
Superfoam at-a-glance:
Established in 1983
Covering over 40 regions in Kenya
15 million customers
Available in 400 Supermarkets
Served by 3 Fulfilment Hubs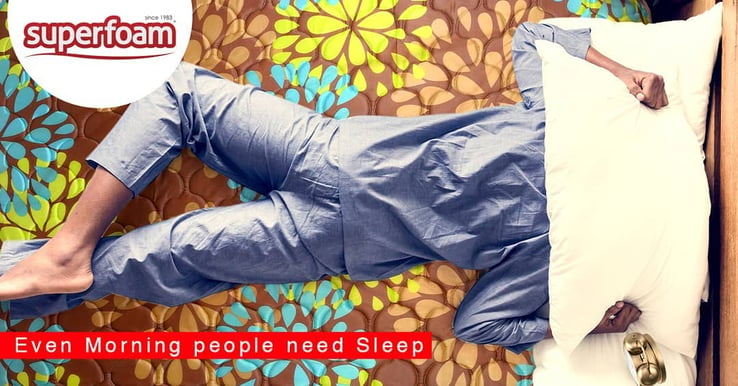 Commercial Objective
Superfoam is looking to drive its next stage of growth by digitally transforming its sales & marketing efforts.
With an initial focus on its sales channel, Superfoam was seeking to address some fundamental challenges holding its business back; specifically impacting channel profitability.
The Superfoam sales channel comprises over 42 routes covering more than 2,000 customers. Taking on average 50 orders every day, today's operations rely on limited data from the back-office SAP system, an Excel-based customer database and manual field execution methods.
Challenges Faced by Superfoam
Visit Management & Order Capture: Superfoam needs to digitise its Route Planning & Visit Management to deliver greater sales efficiency and improved visibility into sales rep activity. This includes the process of Order Capture, Discounting and Customer Payments when mobile & offline.

Credit Management: When capturing new Orders, field sales reps need to be able to ascertain the credit position of the customer. A lack of visibility currently results in greatly increased Order Administration, unwanted Customer Satisfaction issues & adversely impacts delivery times.

Sales Intelligence Memory: Superfoam wants to build a digital customer footprint. Armed with greater insight into sales history and buying patterns, Van Loading & Routing can be optimised. Improved survey-based intelligence will drive highly targeted sales activity and Promotions.

Cross-Sell & Up-Sell: Superfoam is seeking an approach that prompts Sales Reps with a narrative about what they should be advising the customer to purchase and stock in addition to their regular orders.

Reporting & Analytics. Reporting is currently an administrative overhead for Superfoam. Flexible reporting will free-up more the Sales Manager to focus more on sales strategy and less on reporting admin.
The Aforza Solution
To address the challenges outlined above, Superfoam is rolling out the Aforza Consumer Goods Platform in a phased approach, starting with:
Sales
Route Planning, Visit Management, Ordering & Payments
Cross-Sell & Up-Sell
Subsequent phases will include:
Integration with M-Pesa for a smooth approach to payment collection
Trade Promotion Management (TPM)
AI-driven Order Predictions
The Aforza Complete End-to-End Consumer Goods Solution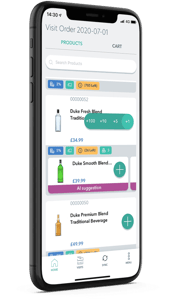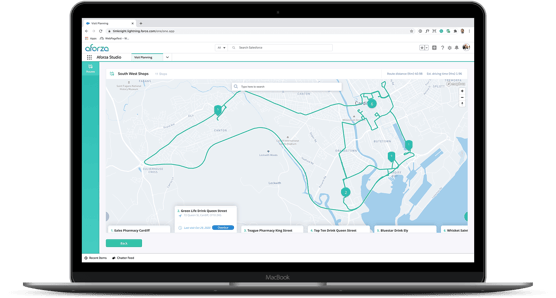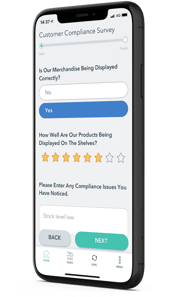 We are investing for growth. Our legacy systems are holding us back and we need to gain significant efficiencies in Route Planning, Visit Management and accurate Order Taking that will deliver us to the next level. Aforza is the platform for this change.
Meeraj Shah, CEO, Superfoam
What's Next for Superfoam?
Sales is one of seven channels to market for Superfoam. The remaining six include Online, Wholesale, Service Centres/Depots, Supermarkets, Institutional and Industrial. The last two operate in a non-FMCG format where the time between leads and closing a sale is much longer and requires different kinds of administration.
Having proved the model with the sales team, Superfoam will seek to replicate these efficiency gains across these additional routes to market.
Superfoam is investigating the rapid opening of brand-new channels including Hawking (Van Sales). The Aforza platform is a front-runner to support the smooth opening and successful operation of these new channels.
The wider Superfoam Group includes sister companies in Uganda and Malawi both of whom are monitoring the rollout and evaluating the fit for their business.
Interested to learn more? Why not take a free 30-day trial to see live the impact our solution could have on your end-to-end Trade Promotion Management and Retail Execution efforts.